Thanks to new laws and relaxed restrictions on the sale of CBD products in Florida, thousands of people are discovering and incorporating CBD products into their daily lives, from sleep aids to cooking with CBD oil. 
For cooking purposes, CBD isolate is a popular form of cannabidiol. CBD isolate a tasteless, odorless, fine white crystalline powdered form of cannabidiol that is 99% pure, with all plant matter removed through extraction and filtration processes that make the resulting powder one of the most potent forms of CBD, and the cooking product of choice for many.  Our CBD specialists want to give you an overview of the process and benefits of cooking with CBD oil. 
How Does CBD Oil Make You Feel?
CBD is shown to have a relaxing effect by repressing the nervous system's arousal and can help relieve anxiety. You may not notice any immediate change when taking CBD oil since CBD oil is not like taking a psychoactive drug. Its effects are more subtle and long-lasting, though you will no doubt feel the relief within an hour or two of consumption.  You may feel more benefits from incorporating CBD oil into your routine over a week than trying it once as an experiment and judging CBD by the results of single use.
What to Make with CBD Oil
When cooking with CBD, there are many ways to infuse it into food. Recipes can come to life with just a little amount of CBD tincsmallCBD-infused smoothies are one easy way to put drops into the drink, but baked goods and cooking are where you can start testing those culinary skills. When thinking about making recipes for CBD oil, it is best to do recipes that bake at 350°F or less. No-bake treats are often easier because there is no heat component to worry about. Think about protein nibbles or soups, which are relatively easy to whip up with a dash of CBD cooking oil or tincture thrown in. Try experimenting with foods and use these CBD tips for help getting started.
Cooking with Hemp Oil
Now that you're getting started in the kitchen, keep some things in mind about how to use CBD properly. There is no need to go high-end and use expensive products. Keep it simple and buy a CBD-infused olive oil that is ready to cook and simple to use. Search out organically grown products without pesticides. Stick with 15 to 30 milligrams per serving to start. Heat is not your friend with cooking with hemp oil. Baked goods and anything under 350°F or less remain a rule of thumb. This keeps the CBD infusion healthy and not overheated and depletes the effects. Look to add CBD after things are baked for maximum impact. For instance, the icing on cakes and goodies, whipped cream on top of cakes or beverages, and dessert toppings rather than baking it in. Food infusions have a 'first pass effect,' meaning anything digestible has to get through the liver and stomach before hitting the bloodstream. CBD-infused food will take longer to be effective or give that potency you're looking for.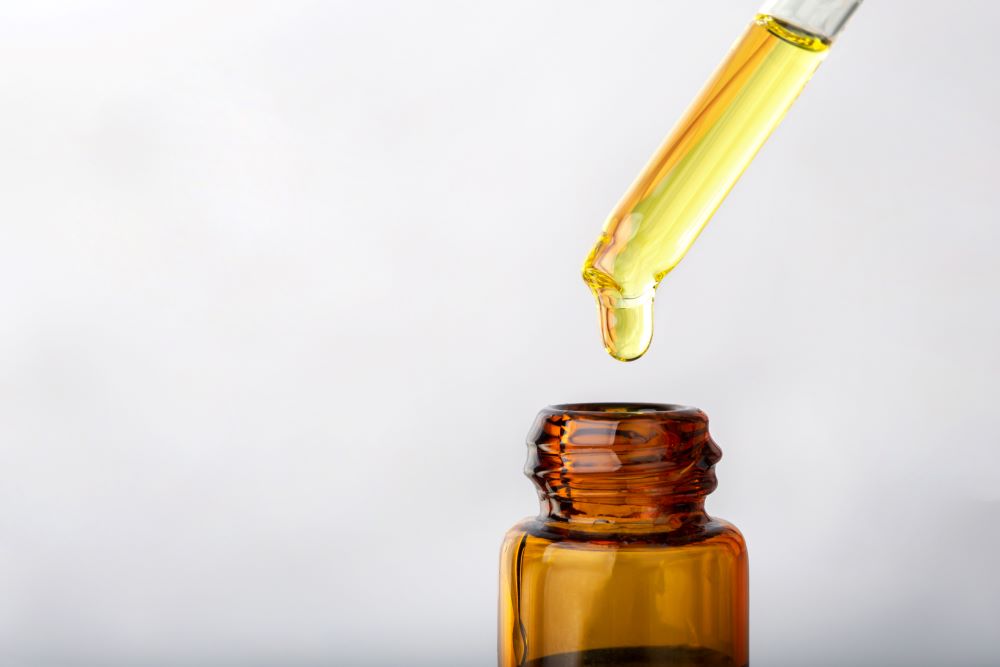 Tips for Cooking with CBD Oil
CBD oils and concentrates available from Mindful Medicinal can be added directly to your food at any stage of the cooking process. You can add CBD oil to your favorite recipes without changing them. You can add a few drops of CBD oil to your salad dressings, smoothies, coconut oil, baking, and in many other ways.  I like to add a few drops to my lattes, smoothies, and chia puddings!
Recipes for CBD Oil
If you're looking for some good recipes to throw around the kitchen and infuse with CBD, give these a try:
Chocolate CBD brownies

CBD pancakes or waffles

CBD pasta
These few recipes have low heat points which keep the CBD potency and are also easy to make. Pasta with a sauce infused with CBD is a quick meal, along with tossing some CBD into the batter for breakfast or sprinkling over the top. Also, try whipped cream infused with CBD on breakfast waffles for a sweet treat. Brownies are a quickly baked goodie, or try some other yummies to tickle your palate.
Additional Tips for Cooking with CBD Oil
Use high-quality CBD oil: quality matters, and there is no substitute for high-quality CBD oil. Look for a reputable brand like Mindful Medicinal, where you know you're getting top-notch products designed for health and wellness. 

Start small: Don't overdo it. Start with just a tiny amount of CBD oil when you first use it in your cooking.

CBD works best in recipes with some sort of fat in them. (oil, butter…etc.)

Store your CBD in a cool, dry place to keep it fresh.

Do not heat your CBD oil on direct heat. Heating the oil too high will decrease the oil's overall effectiveness.
To learn more, visit mindfulmedicinal.com to shop our complete line of high-quality CBD products.
Don't forget to subscribe to our email list and follow us on social media for great deals and weekly specials!